Next week's AGameAWeek is already in the works. Yet another remake, this time of a game that doesn't quite appear to run as well as it used to.
The Heist
was coded in August 2008, and does still run on modern PCs. The thing is, though, it runs at about 30fps on most of my current systems.
I'm not really sure why this is, and have tried a couple of things to get it up to speed, but nothing seems to be doing the trick.
It seems odd that higher spec'd systems would struggle with it, but that's the way things go.. Especially when MS are in charge!!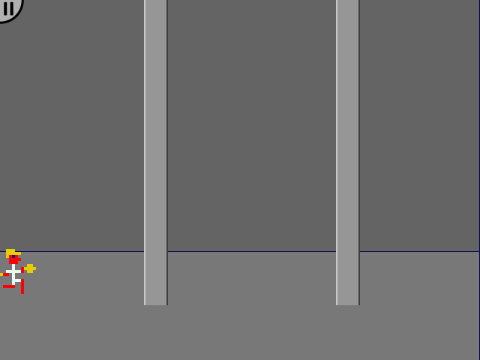 So, this week I'm retackling that, and am currently about halfway through reconstructing it. I'll be rejigging some of the scenes, and changing a few things to make the game a little less complicated, but for the most part it'll be the same game. It'll also be browser playable, and on your Android doohickey, too! Woot!!
Meanwhile, SpikeDislike progress has slowed somewhat. It's nice that I got an iOS version up and running, but I really need to sort out the GameCenter side of things before I go any further.
That's kinda holding things up, as I'm not entirely sure which route to take.
Do I add New Monkey 67d code, and break compatilibility, or do I attempt to tackle it myself?
Hmmm...
Tricky.
But something needs to be done, and fast!! That none-existent deadline is fast approaching!
Views 4, Upvotes 0
Daily Blog