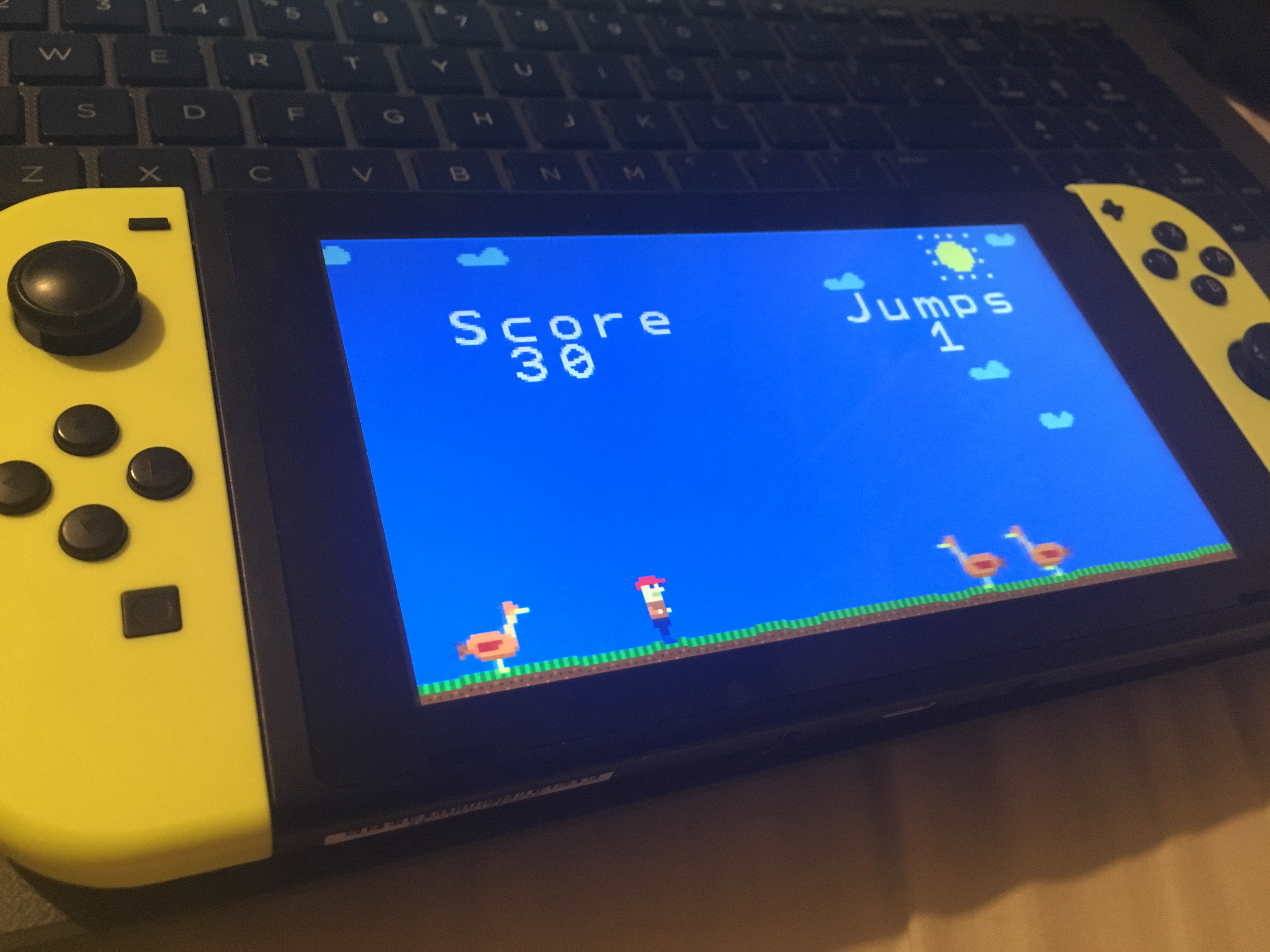 Don't worry, it isn't the Twelve Days of Christmas, already!!
The endless hopping mechanic returns. Bounce on the backs of the three hens as much as you can, without touching the ground.
You only get three jumps from the ground, so repeated bouncing is the best way to get a high score.
Tip : Hold A to bounce longer and higher.
If you've a Switch, and have downloaded SmileBASIC, you can grab a copy of the game using the Public Key...
4W4JQW33J
-=-=-
View on YouTube
What I Didn't Do
The original version had eggs that you could additionally collect for bonus points, but they never seemed to quite work right, and were incredibly difficult to catch in midair.
So, they're gone, and the game is now just you and the hens!
Happy Hoppin'
Merry Xmas!

Views 67, Upvotes 4
Petit Computer , Smilebasic , Nintendo , Switch , Petit Switch , Petitcom4