I ended up putting the three floppy disks back into Futrino, last night.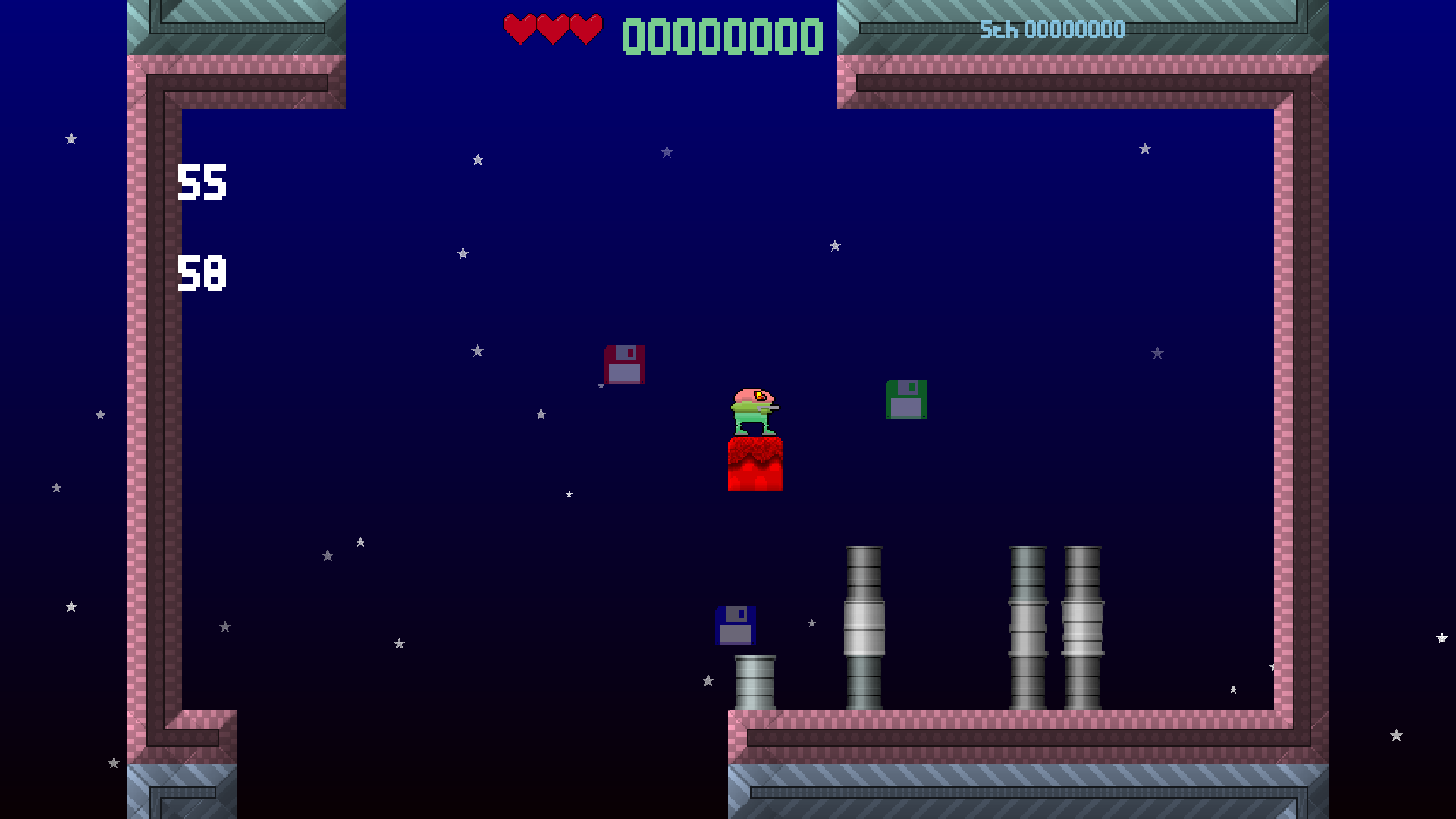 As much as the game has a different sort of "world", the idea of collecting the three disks to complete a level is still simple enough to understand, and provides the difficulty of having to destroy all the barrels in order to find those disks.
-=-=-
With that done, I then spent a couple of hours working on
a Choon for the game.
The choon actually turned out a lot better than I was expecting, and certainly fills the silence quite well.
Today I need to start adding sound effects into the world, and then I could do with a few more baddies and obstacles to tackle, to bulk up the gameplay a little more and help it from getting too monotonous.
That's probably a couple of day's worth of things to do, if I'm honest.
I'd really like to bulk the game up quite a bit, but I'm already running short on ideas.
Hmm..
I might boot up Cybernoid for a bit!!
Views 31, Upvotes 2
Daily Blog , 601