Splatterhouse!!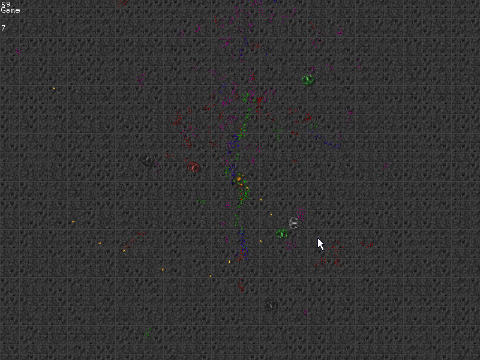 So far the 6 different aliens act as follows.
(But this might be tweaked once the walls start to get in the way!)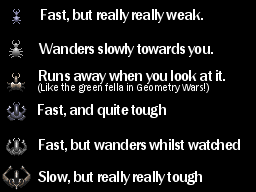 Note : If adblock's not letting you see the images above (due to it blocking "ad2_" images!) you may want to "Whitelist this whole site".. It's safe.. I despise adverts too, so there ain't any here!
-=-=-
As well as the 6 different aliens, each alien can now have one of 8 different
*cough*
"Alien Breeds". Each breed will have different attributes.
Grey is standard.. Kill it, done..
Pink, as before, will split into a new bunch of little fellas once it's dead.
But what else?
I've Red, Green, Blue, Yellow, Light Blue and Blacker-darker-harder-to-spot..
What can those guys do?
Perhaps Red would explode Bomb style, killing you if you're too near to it.
Yellow might leave behind multipliers, or other bonuses.
*shrugs*
I'll leave it up to you guys.
Post away in the comments with your thoughts.
Views 30, Upvotes 3
Daily Blog