Having headed back to Blitz3D (from BlitzMax, with it's annoying incompatibilities) I decided to make something quick and easy to test it out.
Snake!
With a 1 minute timer on it.
Get all the points you can, as fast as you can.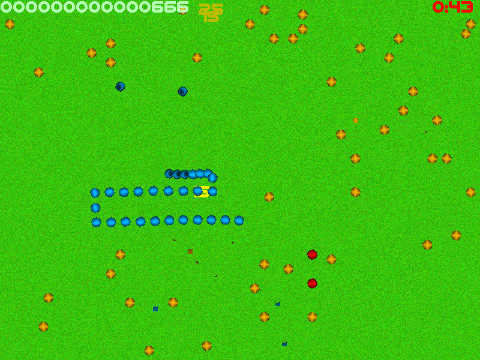 The online scoreboards are in, and .. um.. that's about it.
You can
Download Snake Here
Views 14, Upvotes 2, 28th October, 2008
Release