This week's Wednesday Workshop
#173
was a redoing of an old one. Wednesday Workshop 1 asked us to make games using only 5 objects onscreen.
Rather than doing that, I opted to take my original 5 object game, and remake it, turning it into a slightly more interesting game.
It's still not anything amazing, but at least it's something!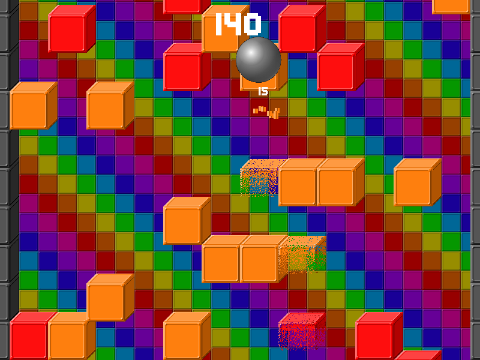 Hit Z/X to bounce the ball, and use the cursors to move it left and right.
Then keep heading upwards.
You get bonus points if you keep hitting the same coloured blocks, but as you get higher there'll be more colours to get in your way.
Nice and easy.
You can
download Ball Up here
Views 71, Upvotes 3
Release