Last Wednesday I started a new project, it's since gotten out of hand and I need some ideas to help bring it all to a close.
Let's start from the top.
Over at the MyLGCookie forums, someone asked if there was a nice touchscreen Monopoly.
As usual, Jay jumps in and says "Yeah, that'll be nice and easy"
...
It's not!
See, rather than getting my ass sued off, I decided to make it "But a bit different", and the idea I came up with was to use Patents.
Instead of houses and hotels, you buy the rights to different regional patents, culminating in a larger Worldwide patent.
There's other gameplay rule changes, and things are coming together.
But..
Because I changed the fundamentals, it means I have to come up with all the squares, all the new chance/community cards, and everything else like that!
So, thinking along the lines of patents we have cards that look like this..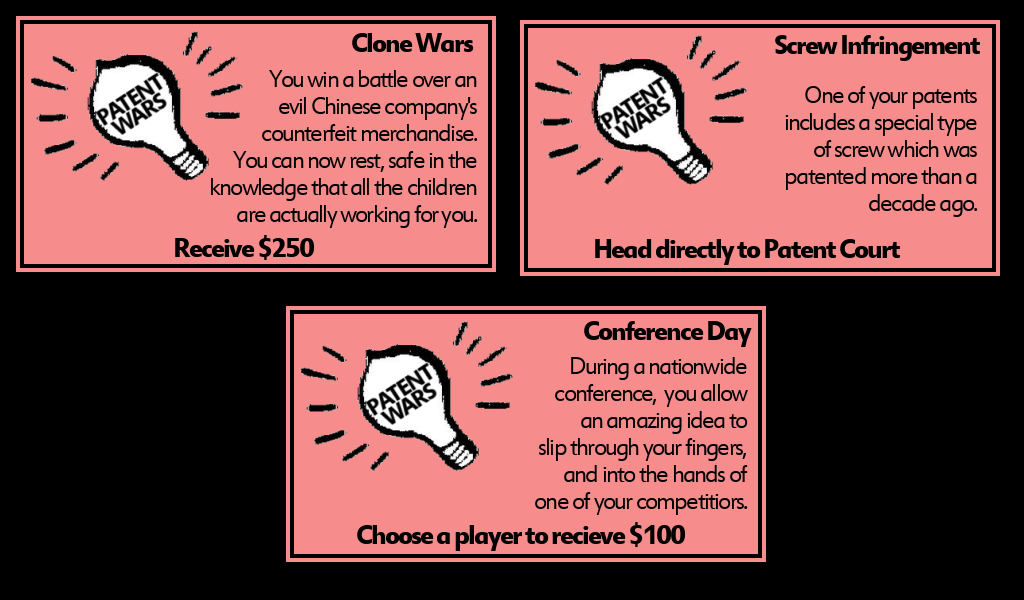 and patents that look like this..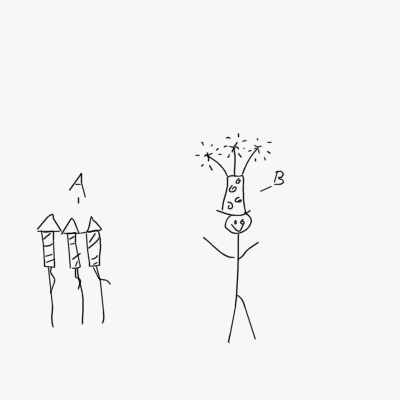 Triple Rocket Launching Hat
Lighting three rockets in rapid succession may be dangerous, as by the time you're lighting the third rocket, the first might set off in your vicinity. By lighting the three arms of the Triple Rocket Launching Hat (B), a person needs only place their head behind the three rockets (A) to launch them simultaneously.
What I need from you..
I need a whole boatload of patent ideas. Make them as completely improbable as you can.
The less safe, the less sane, and the less probable the better..
Think of things that would NEVER really happen in the real world!
...or maybe they would, there are some really crazy patents out there!
You don't have to doodle them, just a description will do.
But if you are doodling, 400x400 white background, black ink, as seen above.
Make sure you give me a bit of text to work with, though.
Additionally, if you can come up with a few cards, let me know those, too!
Thanks to all who help, your names (as supplied) will be in the credits, and I'll try my best to create this game for the Big Three.. That's PC, DS and J2ME - Specifically my Cookie.
Heck, maybe even XNA? (But .. that's probably got a bit of an issue with legalities!!)
Views 57, Upvotes 0
Daily Blog