A nice and simple game, this week.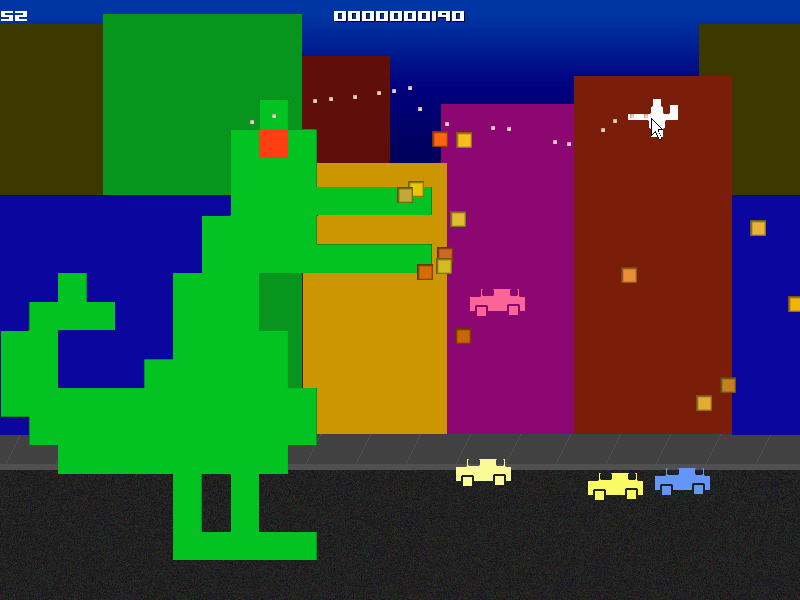 Since I'm trying to decide what style Platdude Retro Collection 2 should have, I decided to try out a style in Blitz first, and see how it looks.
You might notice it's still a little Atari 2600.
..
I'm not sure if I'll stick with that.
But I do like the nice big chunky sprites, and the whole thing feels much more retro than PRC did, originally..
So..
I dunno, still unsure right now.
In the meantime, You can
Download Storm of Idigidragon Here
.
It's a nice little mouse based shooter. And it's quite quite difficult!
Just avoid everything, and keep shooting Idigidragon, until he inevitably kills you.
For the record, my highscore's been about 131.
Probably easy to beat!
Views 35, Upvotes 4
Release