And, back to the old routine we go..
This week's AGameAWeek sees our old friends the Space Monkeys, rolling around in balls, through a maze, to get the bananas.. Again!
As with Super Monkey Balls, you needn't get all the bananas, just reach the goal, and try to get through all 8 available levels.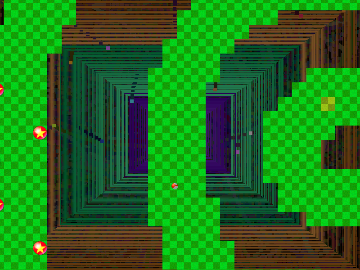 8 levels not enough? Tough..
I've got other things to code! (Like that Countdown game I started weeks ago, but can't seem to settle into!)
But if you like this game enough, let me know that you want a bigger one, and I'll probably set about doing it.. Maybe!
In the meantime, enjoy it as it is.
You can
Download Space Monkeys Go Bananas here
.
Views 63, Upvotes 3
Release