If Wednesday was a frantic rush to get the week's ALChoon done, Thursday was the polar opposite.
-=-=-
The melody popped into my dream, and the conversion to a fully fledged ALChoon was effortless.
Lyrics fell into place, and then a video was done in a couple of short hours.
By about 6pm, I had a brand new ALChoon+Video ready to post.
.. But I'll be holding it off until the regular ALChoon Wednesday.
Meanwhile...
After all that wonderful progress, I turned to SmileBASIC and the in-dev JNKPlat.
The editor is incredibly barebones, and can only draw Platforms, Ladders and Bricks. Nothing more.. But it's enough to test out the "data to an image" functionality.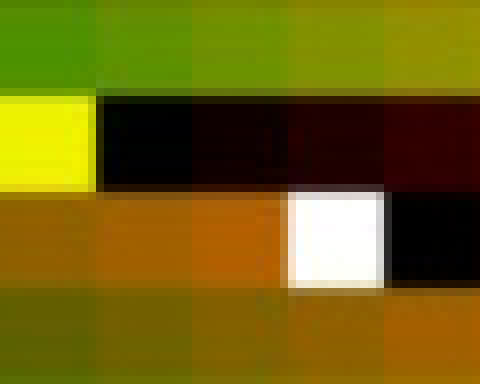 It didn't go well.
The above is a zoomed in part of
a larger image
.
Each block of data is a small block of pixels, but .. Good grief, the Switch's Screen Capture is horrendous.
Look at the horrible Jpeg Artifacts on that on that.
Naaaaasty.
And it makes deciphering the data that much harder.
Today I'll have a go at reducing the colour depth to ludicrously low levels (perhaps even binary levels) in order to get as much data out of it as I can.
Will I succeed?
Who knows.
It's always worth a try!
Views 14, Upvotes 0
Daily Blog , Juggling