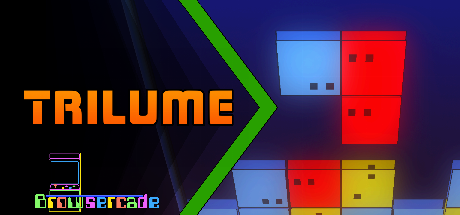 Match chains of colours from left to right to remove them from the play area.
You can
Play Trilume in the Browsercade
, on Desktop, Mobile or Tablet.
-=-=-
View on YouTube
Controls

- Move Trilume Left/Right

- Spin Trilume Clockwise

- Spin Trilume AntiClockwise
What I Didn't Do
I didn't add a nice background effect. It's incredibly static.
I really need to work on my backgrounds, don't I!?!
Views 8, Upvotes 0
Daily Blog