Platdude's wearing some much needed clothes, now.
-=-=-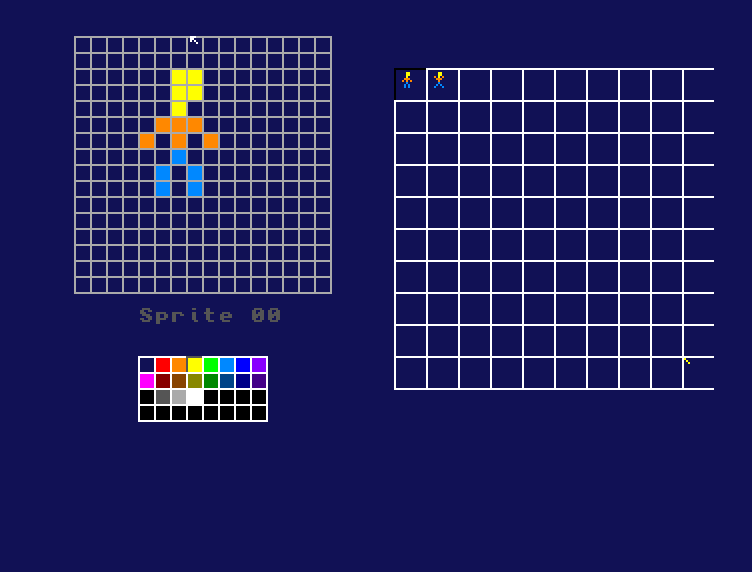 The barebones editor is up and running on the Amiga.
Sprite drawing area on the left, colour palette on the bottom, spritesheet on the right.
I can plot, save, quit.
That's pretty much all I need, right!?!
Hmm..
Next up, building a framework.
Views 27, Upvotes 1
Amiga