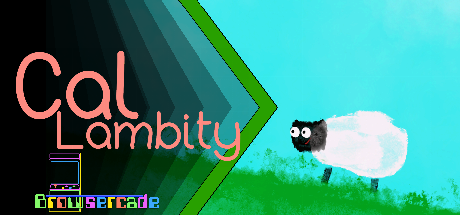 It's Cal Lambity's birthday, and it's time to do what every one year old lamb does. Head left.. And watch out for the spikes.
You can
Play Cal Lambity in the Browsercade
, on Desktop, Mobile or Tablet.
-=-=-
View on YouTube
Controls

- Left/Right

- Jump
What I Didn't Do
I was originally intending to have an evil character throw down spikes from a cloud above (a bit Lakitu-like) but the game's too bloomin' hard as it is!
In addition, last week when I did the Painting with Platdude thing, I had to temporarily replace the Browsercade logo on the video's template with a Foldapuz one.
.. And this week, I forgot to switch it back.
Bugger.
CBA fixing that!