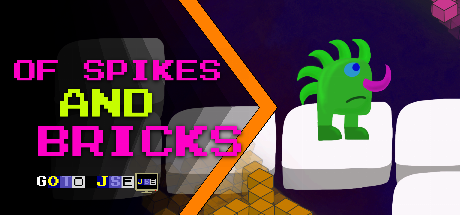 Be careful where you tread. There are Spikes on the Bricks!
If you want to play this game, you can
Play it Here
.
-=-=-
View on YouTube
Controls

- Hop
What I Didn't Do
This ended up roughly how I envisaged it.
A more complex version would probably have collectables, warp points, and a less linear path, but then you'd just end up with a standard maze again, wouldn't you?
Hmm...
Views 54, Upvotes 0
Jse , Advent