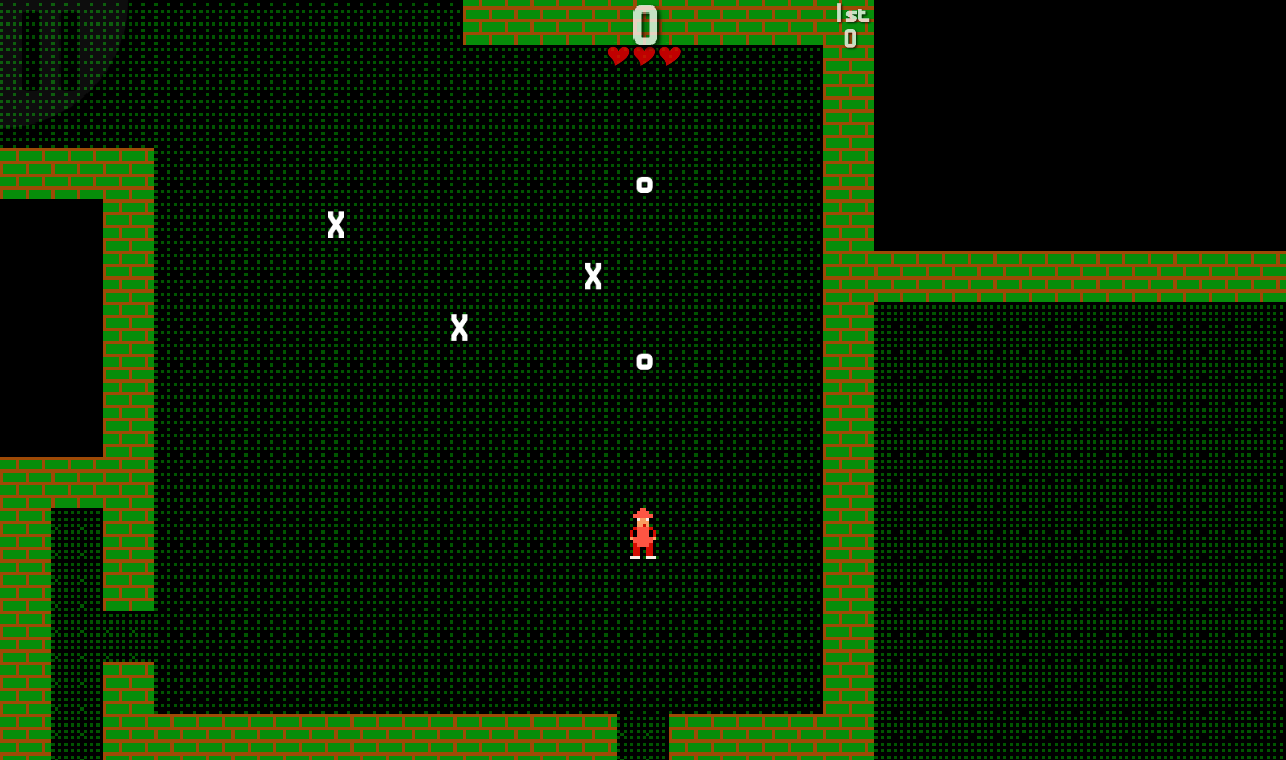 Enemies are currently letter x's whilst bullets are letter o's.
The game is nice and fast, and as
RSKGames suggested in a comment
, it does indeed have a "World of Castles" vibe going on.
The regular AGameAWeek deadline is pretty much imminent, so I think I'm going to let it whoosh past, and instead give the game the attention is deserves.
Chests and Treasures and Hearts and Potions and a whole bunch of evil do-ers roaming around the dungeon.
That's probably the best way to go.
.. oh, and some decent graphics, too!
Views 8, Upvotes 2, 15th October, 2017
Daily Blog